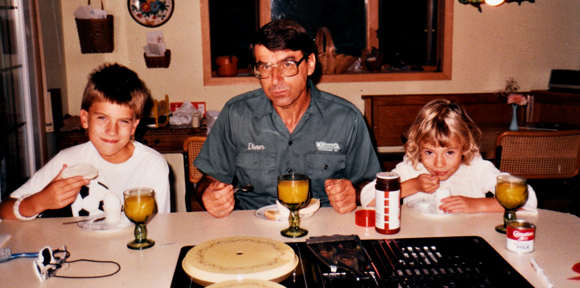 I remember vividly, sitting at the counter, eyes barely open, eating my breakfast. Most mornings it was soft boiled eggs, or eggs of some sort. Whatever egg it was, it was always accompanied by that red-ish orange and silver striped shaker with the shiny, curly "L". That's right, Lawry's seasoning salt (see the jar in the photo?!).
I loved the stuff! I would sometimes put it in the center of my hand, wet the tip of my finger, and dip it into the salt to enjoy. I don't know what it was about it. Maybe it's because my mom put it on everything from veggies and eggs, to mac and cheese. I have fond memories of sprinkling seasoning salt on my hard boiled Easter eggs, (just the whites). I could have ate those all day, but only if I had seasoning salt. I just loved the spiced up salt flavor that got rounded out with a tiny hint of sweetness.
As I got older I found a different brand I liked but it was sort of hard to find. I once found it at a German grocer and nearly bought them out. I'm not really sure when it happened, but I stopped using the famous salt. It wasn't because I didn't like it anymore, but I think it's because my mom switched to a cheaper brand and I just chose to for go the salt.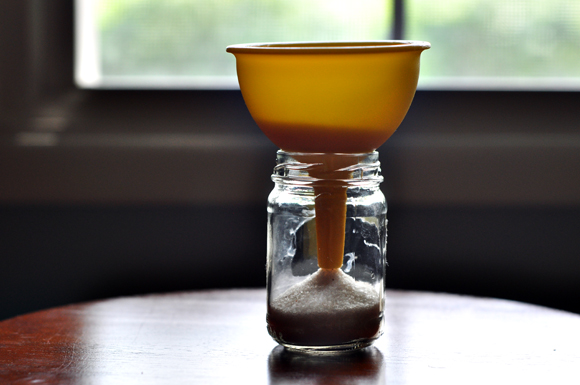 When I adopted the organic life style, I would have to actually ask for the seasoning salt to not be used on my food. Some contain MSG, nearly all contain flowing agents. Why did they have to add all this crap in it? I guess that's part of why I liked it so much?
Anyways, I would look for something similar at my organic grocery store but I always came up short. I was determined to make my own when I had a sudden urge to add it to my new egg sandwich I had made up…it was missing just this one thing and I wasn't going to go without it anymore!
I got it right on the first try. I'm so excited to now have this as my seasoning staple. It's made with organic, pure ingredients. Nothing you have to question, no flowing agents, no msg. Just pure spices with a hit of sugar.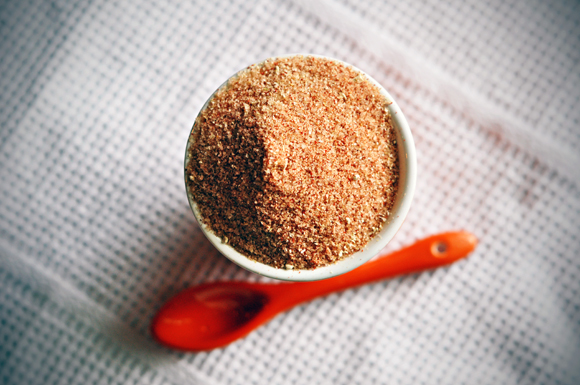 Seasoning Salt
1/4 C pink Himalayan salt (fine)
1T+1t organic granulated sugar
2 t smoked paprika
1 t garlic powder
1 t garlic granules
2 t onion granules
Add all ingredients in a jar and shake to combine. Be sure that all the spiced get mixed together and creative a pinkish mix.