So, this weekend was a celabratory one for us.  It was Mother's Day, and my Brother-in-laws 30th birthday.  I spent the day, Friday, making an all-organic vanilla cake with butter cream icing.  I used a new recipe, but wasn't too impressed with it.  When we celebrated back home, everyone seemed to enjoy it.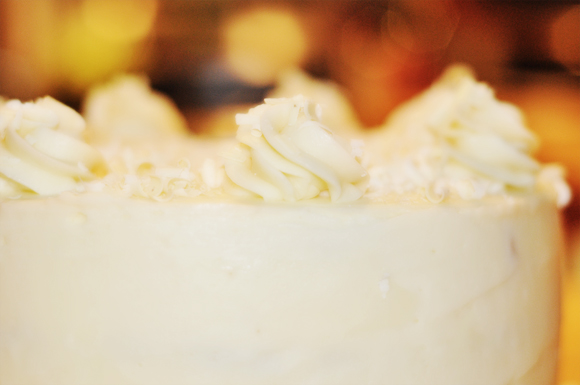 Since I would also be seeing my Mom on Sunday, I wanted to get her something personal she would like.  Growing up, she always said I didn't need to buy anything, she would rather me make or do something nice for her.  Actually, both my parent's said this.  My Mom loves flowers. I don't mean love, meaning she plants a few every year and the house looks nice, my mom buys out their local green house as soon as the weather man gives the go-ahead.  She visits special gardens on vacations.  She has millions of flower catalogs. She has my dad make her custom garden tools.  She loves flowers!  Her garden looks like something in a Martha Stewart magazine.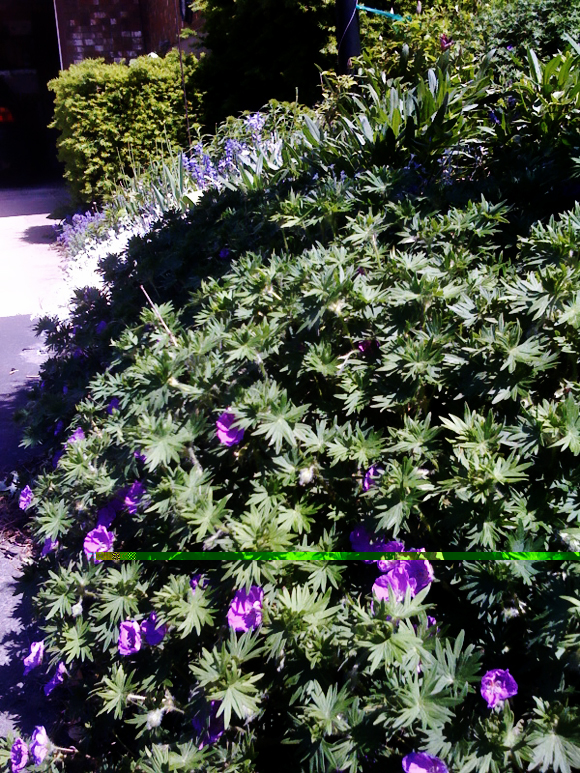 I never really appreciated it growing up.  She would spend the summer evenings outside, watering and caring for her "babies." One time when I was younger,  I pulled the guilt card, and told her that she spent more time with her flowers than with me!  This wasn't true, but I knew I could have her attention for that one night by saying so.
I've always thought it was so cliche to get flowers on Mother's Day. But, for my mom, I realized it's what she truly loves to receive, especially when I do the arranging.
I went to the store to pick out the perfect flowers and a vase.  The flowers were beautiful, but the vases left something to be desired.  I hate paying money for ugly vases that look like every other vase you've ever seen.  I like vases that look "normal" if you had it stored among your other glassware.  I hated what they had to offer at the store, so, I had to think of what I had at home.  In the summers, my mom always delivers her flowers in used cans.   It always looks nice and rustic, very "Martha." When I got home, I dug around in our recycling can, and  I found a great looking, classic pickle jar.  I cleaned it out and cut up the flowers, shaped a nose gay and this is what I got.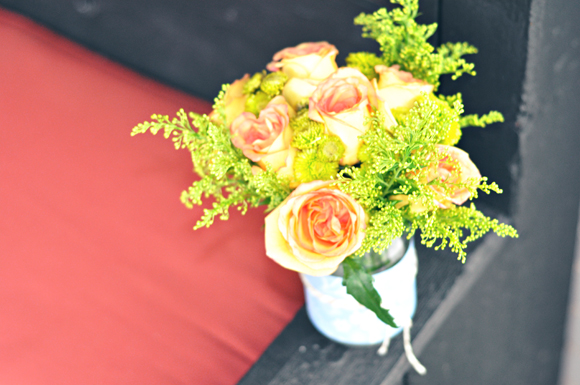 I love how homey it looks and it doesn't look like anything you got at a store.  It has a personal touch that you can't buy.  My mom was very happy to receive the arrangement I made her.
We took her to breakfast and I spent the afternoon walking around her garden, asking questions and hopefully gaining some floral wisdom.  I haven't had much luck growing flowers abundantly, like my mom.  She has bought me lots of plants, some have worked and some have not.  I seem to have the best luck with heirloom plants.  My mom has split a lot of her plants for me and these are better for my lack-luster soil since they have age in their genes.  My parents live in the county, where manure is common and free!  This means lots of big, healthy, gorgeous plants and healthy soil.  Even on Mothers Day, my Mom was gracious enough to dig around in her garden and split some of her plants for me.  It's amazing to see what healthy plants do and it's to my advantage, in this case, that they seed, all on their own, and create little plants, just for me.   My mom split a climatus, strawberry plants, a raspberry bush off-shoot, seedeum, a hosta, widows tears and something else that grows like crazy in her garden.   It was a great way to spend Mothers Day.  It seemed very nostalgic.  I guess I knew I was getting older when I started caring about my garden.  I think it's a Mothers day gift in its self, for my mom, that I know care about gardening.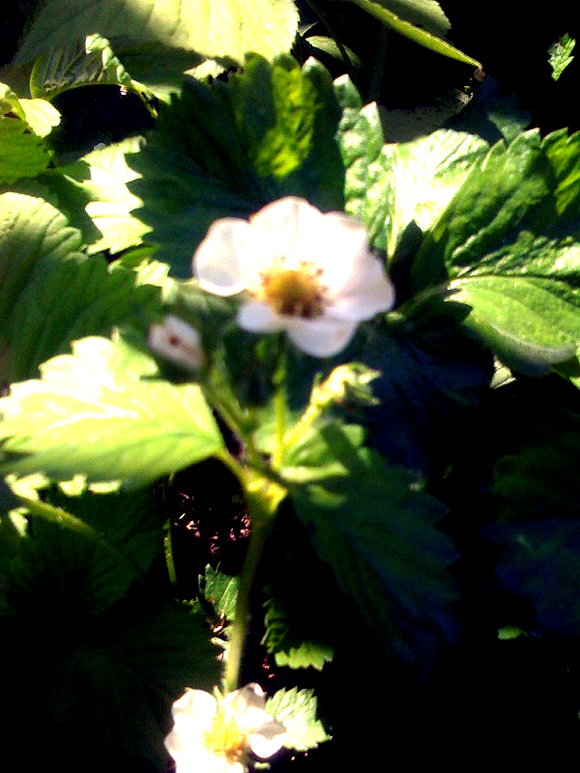 How to make an up-cycled vase: