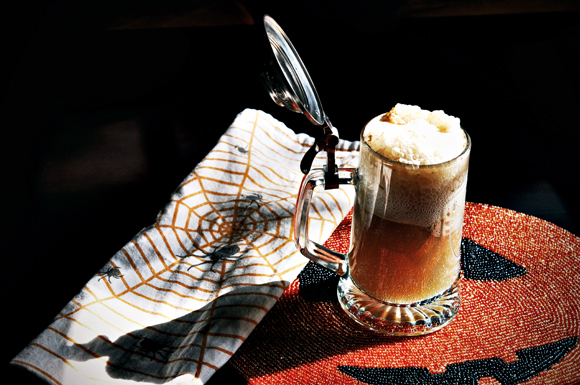 Harry Potter is one of those movies I always try to squeeze in, in October, to get into the fall/Halloween season. This did not happen.
Some how, I was at the grocery store, saw a lady running out of the store with bags of candy in her arms, and thought to myself, "I should probably get some trick or treat candy soon". The thought stopped there! When I came home, B reminded me that beggar's night was that night. I freaked out a little because I was so unprepared. The kids would be ringing out door bell any moment.
I was busy cooking dinner and awaiting my brother-in-laws arrival. B made the fastest candy run ever. I called him right after he left (I thought) to tell him to get packs of organic raisins instead of candy. Yes, I'm that person who would give the weird, healthy snack! I don't want to give my money to companies that contribute to our country's obesity problem. B made the run, so we had a bowl full of typical Halloween fair.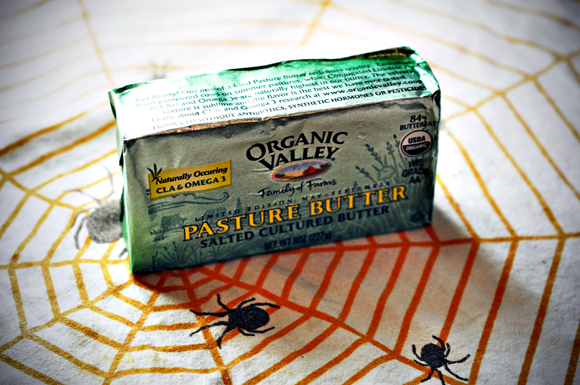 Back to Harry Potter- I love when Harry and his mates visit The Three Broom Sticks. The minute I saw "Butter Beer", I could taste it! I knew exactly what was in it. When you see it, in the movie, you see the golden, buttery color, and the lovely white foam on top.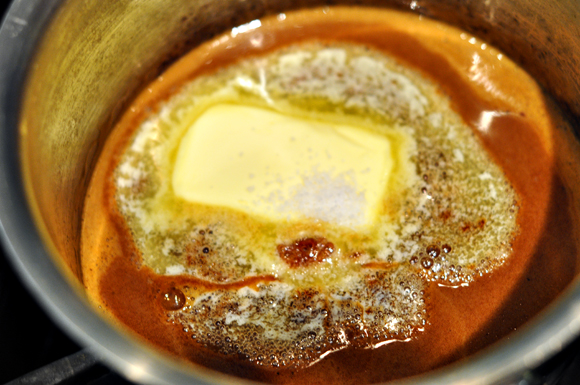 I looked up recipes, but all were loaded with artificial flavors and ingredients. I like to keep it natural. I whipped up a batch of salted butter caramel ice cream and added cream soda, and BAM! Butter Beer. It tasted just like it should. a little salty, sweet, and warm from the intense vanilla. I recommend using a high quality cream soda such as Virgil's. It's the creamiest cream soda I've ever had!
I'm sure vanilla ice cream would be equally delicious, but won't give off that buttery flavor. This would be a great addition to a Harry Potter themed party or any Halloween party!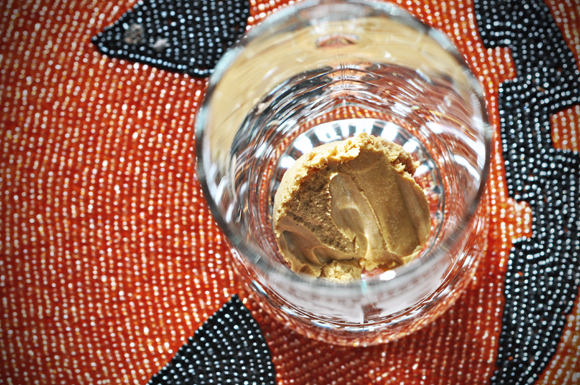 Salted Butter Caramel Ice cream
For the caramel
3/4 C organic gran vanilla sugar
1/2 t Fler De Sal
2 T salted butter
In a small sauce pan add the sugar to the dry pan. Heat on Medium heat, do not stir. The sugar will melt slowly and you may swirl it, but not stir. Once it's melted and starts to smell like might burn, take it off the heat and add the salt and butter. Stir until completely combined. You can add it back to the heat for just a little bit to combine them but don't let it burn, which happens fast.
For the ice cream base
2 C heavy cream
2 1/2 C whole milk
1/2 C vanilla sugar
1/2 t salt
1 T honey
1 T + 2 t tapioca starch
Add the milk (reserving 1/4 C), cream, sugar, honey and salt together in a medium pot. Bring to a boil to evaporate some of the water in the milk, this should take just a couple of minutes. Add the caramel and stir to combine. With the reserved milk add the tapioca starch and dissolve with your clean fingers. Add the starch mix into the cream base and on medium heat stir until thick and coats the back of a spoon. Remove from heat and cool over an ice bath if you like, or just cover and refrigerate over night. Churn according to manufacturer's directions .
For the Butter Beer
Add 2 scoops of the caramel ice cream to a large glass or stein and pour in a 12 oz. bottle of cream soda