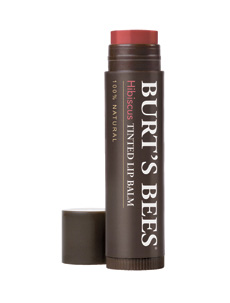 My posts seem to be getting fewer and far between, these days. I'm going to start posting about things I love. Things that make living a wholesome, natural and organic life, much easier.
Today, I want to let you know about Burt's Bee's Lip Tint. I LOVE this stuff. I've been a big fan of Burt's Bee's for a long time, since you can tell how natural their products are. The lip tint is just like regular lip balm, with a lovely blush of color. I was surprised at how much color came from a balm. It's not too much, but it's just enough to create some character.
When I was a kid, I felt like everyone but me had the purple and pink, bubble gum lip balm from Avon. I always wanted some, but my mom didn't do Avon. This lip tint gives me the same feeling as the synthetic, and artificially flavored purple and pink stick, just with a natural, adult spin. It comes in a brown colored stick, and a variety of colors, from pinky reds, to light pinks. They taste and smell great too!
You can find Burt's Bee's products at most pharmacies, Amazon, BurtsBees.com, health food stores and some grocery stores.