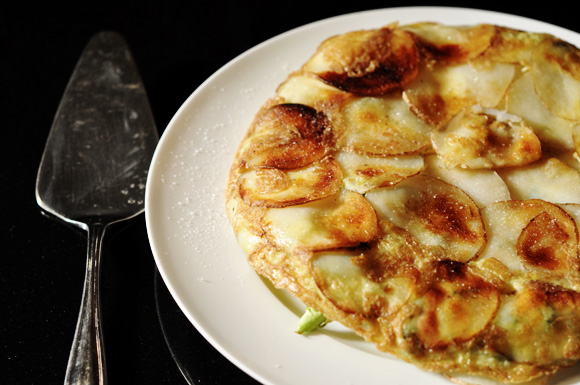 Yes! I'm still here. You would think being snowed in would mean lots of blog posts, about interesting food, etc. You would think I would have delighted my stomach with warm hearty slow cooked meals. Nope! Just the opposite.
Being snowed in for me, means watching lots of documentaries that make me question everything I believe about the food I eat. I made some, not so pleasant discoveries about a staple ingredient in my cooking. I used Quorn a lot. B liked it and that was the first reason I continued on with it. It was easy to use in place of meat and it was not made from soy. I do not care to incorporate too much soy into my diet, so this was a major plus. Then I decided to stop eating gluten. I THOUGHT some quorn products were gluten free. I was wrong. While the ingredients listed don't say wheat, some of their flavors and starches are derived from wheat.
Another discovery I made was that another ingredient- autolyzed yeast (and others), is a form of MSG. I felt so lazy when I found this out. Why didn't I do me research! I think I was afraid of another food being taken out of my diet. In all fairness, I will say I do not believe I am sensitive to the wheat and MSG in the Quorn products, however, I believe B is! One more thing to add to the trash can.
After coming to terms with the fact that I will no longer be eating processed "fake meat", I had to start getting inventive.
I made this beautiful potato and broccoli frittata and it was so delish and satisfying. You can add as many ingredients as you want. It's a great quick dinner in one pan!
Broccoli and potato fritatta
I-2 potatoes (enough to line the bottom of the pan and more for the top
2 C raw broccoli floretts, cut small
4 eggs
Extra virgin Olive Oil
1/2 t salt
pepper to taste
hot sauce to taste
Preheat oven to 350 degrees F
With a mandolin, slice the potatoes very thinly.
Boil in hot water until tender but still sturdy…about 3 minutes
Drain the potatoes
Add evoo to the bottom of a 9 inch oven safe skillet and place the potato slices in a concentric patter covering the bottom and up the sides of the pan. Fry the slices over medium high heat until golden brown.
Beat the eggs until light and fluffy. Add the salt and pepper and a little hot sauce if you like it spicy.
Slowly add the eggs to the potatoes and evenly distribute the broccoli. If you are going to add cheese, evenly distribute that as well.
Cover the top of the egg mix with the left over potatoes slices and bake in the oven for 20 minutes or until there is very little jiggle in the middle.
Place a plate on top of the skillet and flip over the frittata. Serve immediately.
*if you like your eggs on the spicy side, jalapenos are a great addition!