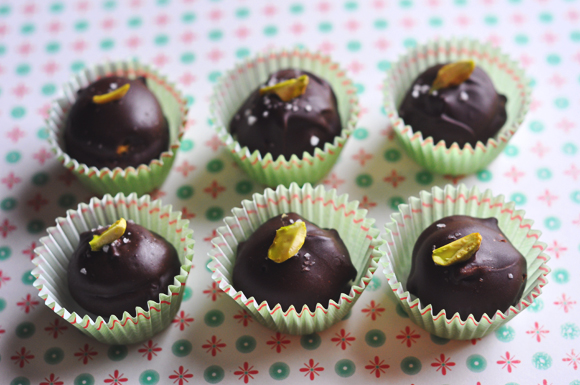 I don't know whether this is a cookie or a candy. Either way, they are my favorite Christmas treat EVER! I can't stop eating the batter, the chocolate, the filling, etc. It's all so horribly addictive.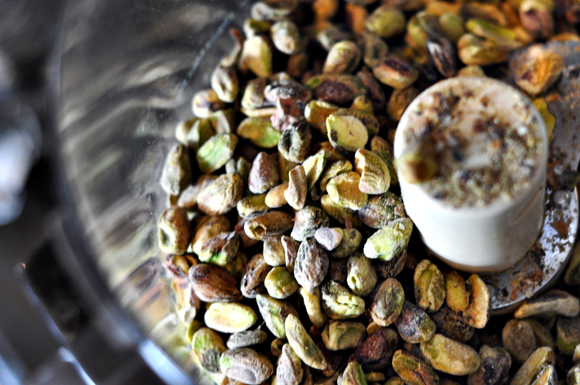 I was sad thinking that I couldn't make these this year, because of my gluten-free diet but I re-read the recipe, thinking I might be able to switch out a few things, and I realized that they were gluten free anyways! I was so pumped! It's sort of hard to get motivated to make these because it seems like there's a ton of steps, but it's not that bad. They make quite a mess but it's so worth it in the end.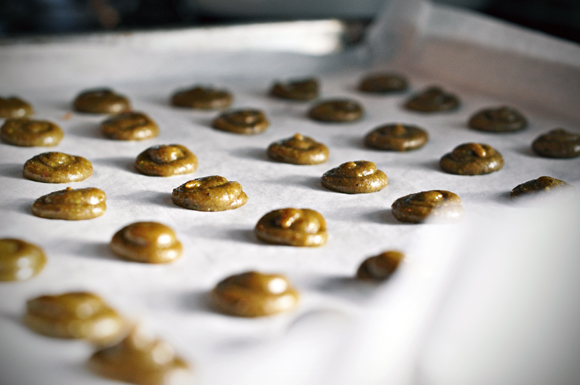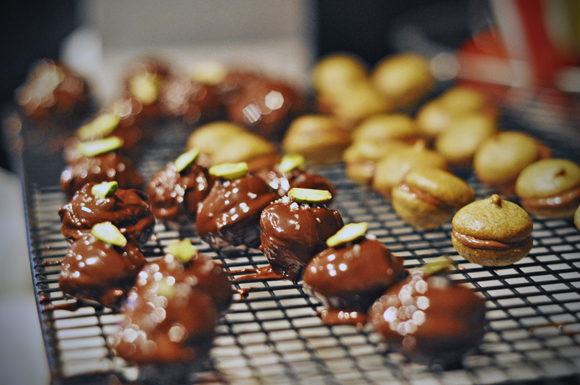 I personally like to keep these in the freezer (where no one else knows where they are), making them crisp, hard and cold. They are salty, sweet and rich. I'm tell you, they are the best little cookie/candy I've ever made. They will be made by me, for years to come!
Chocolate Pistachio Gems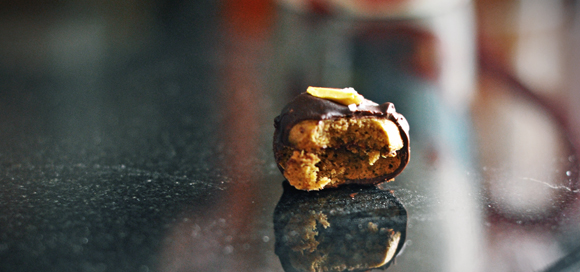 Adapted from Martha Stewart
Makes 15
1/2 cup sugar
2 large egg yolks, lightly beaten
3 ounces semisweet chocolate, melted and cooled
4 ounces salted shelled pistachios (about 1 cup), ground to a paste in a food processor
1 large egg white
1/8 teaspoon pure vanilla extract
Pinch of coarse salt
1 1/2 C bittersweet chocolate, chopped
For the garnish: slivered, unsalted, shelled pistachios (optional) and Fler de Sel (sea salt)
Directions
Make filling: Bring 1/4 cup sugar and 1/4 cup water to a simmer in a small saucepan over medium heat, stirring until sugar has dissolved; set aside.
Put egg yolks in the heatproof bowl of an electric mixer set over a pan of simmering water. Whisk by hand until yolks are warm to the touch, about 2 minutes. Fit mixer with the whisk attachment. Mix yolks on medium speed; pour in sugar syrup. Raise speed to high; mix until mixture is cool and fluffy, about 3 minutes. Reduce speed to medium; drizzle in melted chocolate. Refrigerate until firm, about 1-2 hours.
Make cookies: Put pistachio paste and rest of sugar in the clean bowl of an electric mixer fitted with the paddle attachment. Mix on medium speed until smooth. Mix in the egg white, vanilla, and salt.
Preheat oven to 350 degrees. Transfer dough to a pastry bag fitted with a small (about 1/4 inch) plain round tip (such as Ateco #10). Pipe 1-inch rounds onto a baking sheet lined with parchment paper, spacing about 1 inch apart.
Bake cookies until firm and golden around edges, about 10 minutes. Transfer on parchment to a wire rack, and let cool completely.
Place cookies, bottom sides up, on a wire rack set over a baking sheet. Spread 1 to 1 1/2 teaspoons chocolate filling on bottom of half of the cookies. Sandwich with remaining cookies. Freeze 1 hour.
Make glaze:tempered chocolate
1 1/2 C organic chocolate chips
in a double boiler melt 2/3 of the chocolate, until it reachers 110-115 degrees F. Take off the heat and add in (seed) the rest of the chocolate chips. Stir until it cools to 80 degrees F. After it gets down to temp. put it back on the double boiler till it reaches 90 degrees F. Dip the macaroons immediately and put on parchment or wax paper.
Using a chocolate fork or regular fork, hold 1 cookie at a time above bowl of chocolate glaze. Spoon glaze over cookie, letting excess drip back into bowl. Transfer to a wire rack set over a baking sheet. Garnish with slivered pistachios and a sprinkling of sea salt. Refrigerate until set, 5 minutes. Cookies can be refrigerated in single layers in airtight containers up to 3 days.