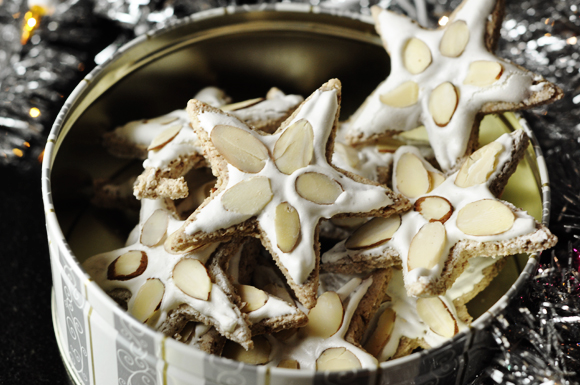 I'm a little late jumping into Christmas baking. Honestly, I was a little discouraged at what I thought was my lack of options. I've never had a gluten-free Christmas. Having a GF Thanksgiving wasn't all that fun, if I'm being honest. I'm really missing my traditional Christmas breakfast, which is "coffee cake". It's my Grandma's recipe for a sweet, cinnamon topped bread. It's perfect toasted and slathered with salty butter. I may need to make some exceptions! I just realized that I don't need to make as many exceptions as I thought, with cookies.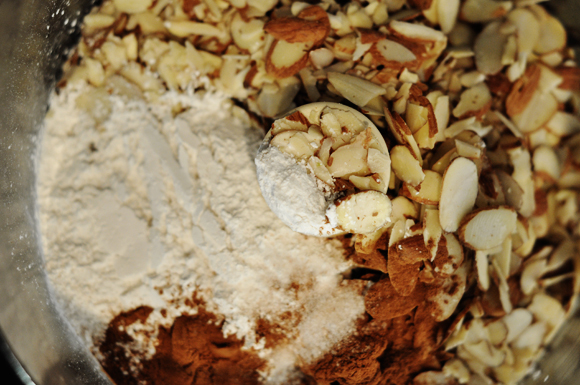 I feel like I haven't been making Christmas cookies, on my own, for that long. It's true and false at the same time. I was always in the kitchen helping my mom during Christmas. When I was younger, I would be making the more "American" cookies, while my mom would be crankin' out the German cookies. I guess I should have paid more attention to our traditional recipes. We always had several tins full of all kinds of cookies and my mom would put them on the porch, where it would stay nice and cool, and the cookies would last a long time.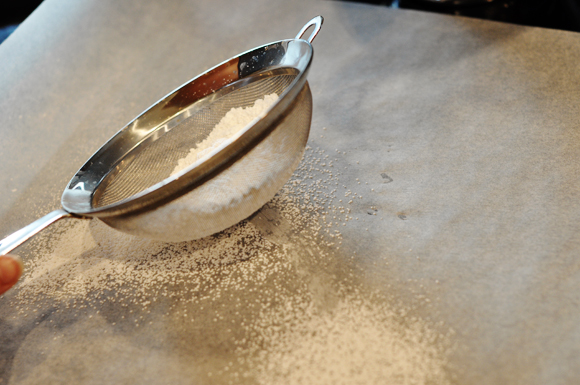 My favorite German cookies were the nut/meringue cookies. I loved the crisp texture of them. It took me forever to make these right, on my own. I would always end up "trying" to making them, and my mom would have to come in and finish them- this is a recurrent pattern in my baking history!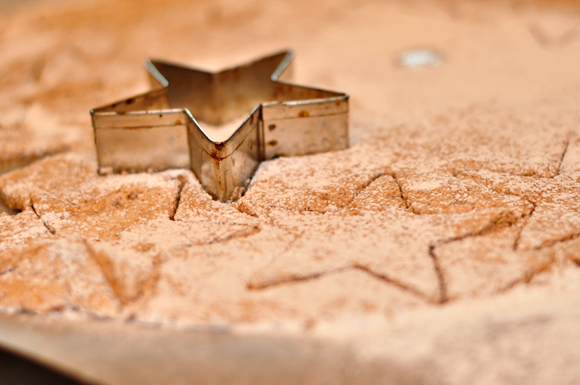 I was glad to realize that my favorite German cookies, that give me that "Christmas" feeling, were naturally gluten-free. A lot of German cookies are made with meringue and nuts, which is very good for me! I guess I just never realized there was no flour in them until I couldn't have it!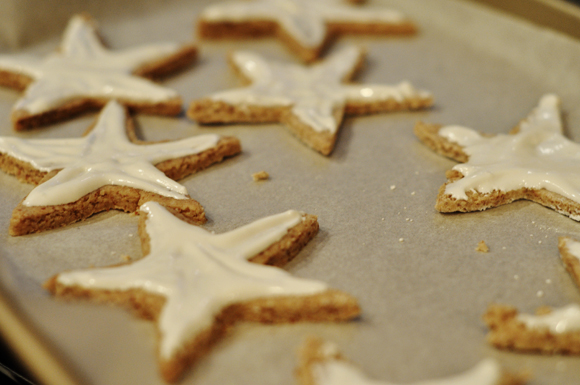 I hope you enjoy these as much as I do. Merry Christmas!
Zimsterne Cinnamon Stars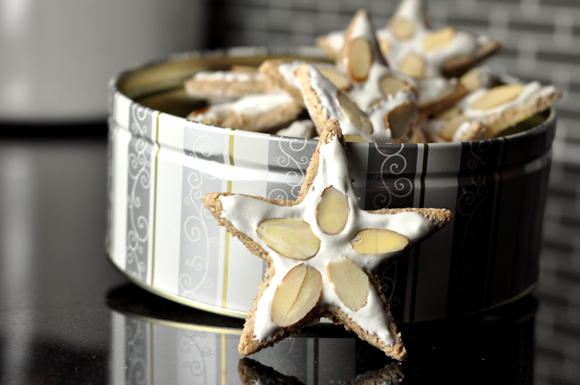 2 1/4 cups confectioners' sugar, plus more for rolling*
15 ounces sliced almonds, with skin (about 4 1/2 cups)
1 1/4 teaspoons ground cinnamon
3 large egg whites, room temperature
Sift the powdered sugar
Add 1/2 C. 10x sugar and 10 oz. of sliced almonds to a food processor and process until ground into a meal. It can be a little chunky, if you like bigger chunks of almonds in the cookies.
Add 3 room temp egg whites to a clean bowl of an electric mixer and whip on med high until you get a stiff peak.
On medium speed, add the rest of the powdered sugar and whip until thick and creamy and stiff.
Set aside about 1/2 C. of the meringue for icing the cookies
Fold in the nut mix gently into the meringue.
On a piece of parchment sprinkle it with powdered sugar and dump the mix on the parchment and cover it with more powdered sugar and flatten with your hands as much as you can. Add another piece of parchment and roll out until 1/4 inch thick.
Cut out in star shapes put it on a parchment covered cookie sheet. Preheat the oven to 250 degrees.
With the remaining meringue, paint on the frosting as thick as you like, without letting it seep off the sides. Top with the rest of the sliced almonds.
Bake for 30 minutes until the cookies are slightly browned on the botom and the icing is dry. Crack the door and leave the cookies in for another 10 minutes.
Store in a cookie tin.