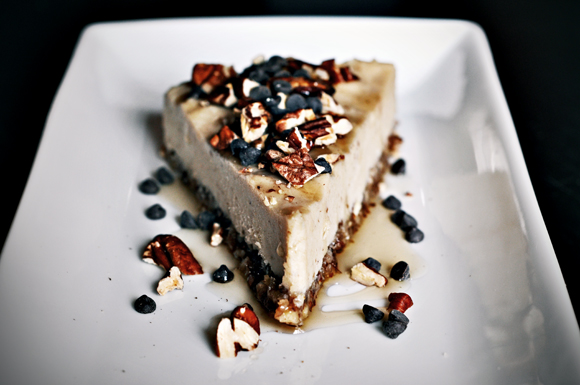 I don't know when it happened. The point of which your 8 year old self would have gagged at your adult self for eating something you wouldn't have touched with a 10 foot poll. I feel like I liked most things as a kid, and I don't think I was too fussy when it came to food. I definitely was born with a sweet tooth, as most people in my family have one. It's such a big part of our family celebrations. There's a cake for everything!
One of the family recipes I just couldn't get behind, as a kid, was cheesecake. My Oma passed down her recipe and people would flock to it when my Mom would make it. I just didn't get it. It wasn't my idea of dessert! The turning point happened somewhere in my early 20's. I lost that need for one note sweets. I started appreciating the balance of flavors that things like dark chocolate offered, as well as coffee with desserts. Cheesecake was naturally part of the balance.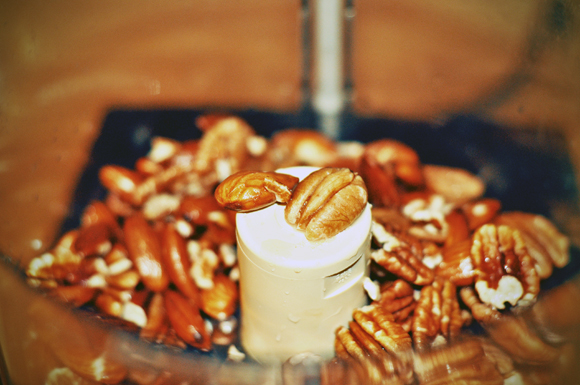 I had a major craving for cheesecake for the past couple of weeks. I was sad because I was trying to cut back on dairy, so I wasn't thinking I could indulge myself. I'm cutting back because I was relying so heavily on it, and I was suspecting it was causing some sinus issues I've have for quite awhile. I knew I could do it since I was a vegan when I was 16.
With my craving still lingering, I happened to be watching a food show about nuts. One of the things featured was "cheesecake" that was vegan, raw and made with nuts! The custard was made mostly with soaked cashews. I had heard of this before but I thought it was way too complicated and took too long, plus, until a couple of months ago, I didn't have a high speed blender, which is needed to really get it processed.
It sounded so good, I researched how to make this type of dessert, mashed a couple of recipes together and voila! I satisfied my cheesecake craving without compromising my dairy cut-back. I couldn't believe the comparable texture soaked cashews could be to cheesecake custard. It was tangy, smooth, nutty, rich and surprisingly wholesome!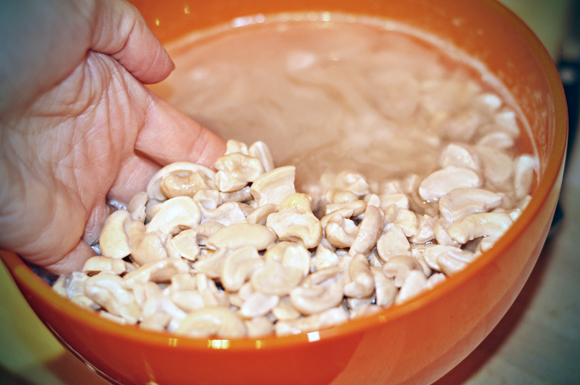 All the nuts provide lots of minerals, protein and fiber that most desserts can't offer! I used raw honey as the sweetener, lemon juice for that tangy cream cheese taste, and raw nuts for the crust. It was easier than I thought and it was totally delicious. I'm excited that I can eat this and not feel like I'm clogging my body up! I added toasted nuts, chocolate chips, and maple syrup to top it off, which changes it to "mostly" raw. I will be making this for the holidays for sure!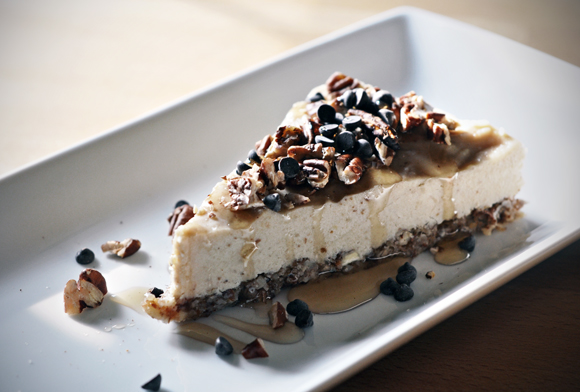 Nutty crust
1 C whole raw almonds soaked for 1 hour
1 C whole raw pecans soaked for 1 hour
1/2 t salt
1/2 pitted majool dates
Soak the nuts in water for 1 hour. Drain them and grind them in a food processor. Add the salt and dates and grind until fine but not powder. At the bottom of a spring form pan, I used a 10 inch, line it with plastic wrap and press the nut mixture to cover the bottom. Freeze for 1 hour.
Cashew Custard
3 C. soaked raw cashews
1/2 C fresh squeezed lemon juice
3/4 C. raw honey (to keep it vegan use agave or brown rice syrup)
3/4 C. coconut oil (warmed to liquid)
1/2 C. pitted majool dates
1/2 t salt
2 t. vanilla
Add in order listed to a vitamix or blendtec blender. Blend until completely smooth and thick like cheesecake batter. Add the batter to the springform pan and freeze for 1 hour and it will be set and ready to eat! You can also leave it in the refrigerator for longer to set up. Top with whatever toppings you like. Maple syrup makes a delicious topping! Enjoy