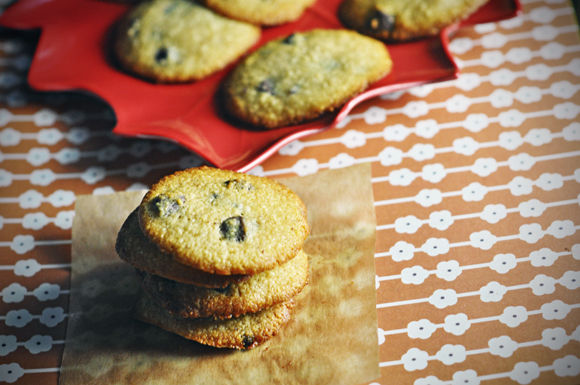 The other night when B and a friend were watching a basketball game, I had a hankering for chocolate chip cookies, so I got out my almond flour recipe book and looked it up. The recipe didn't seem familiar. I had made them before, and I noticed that some ingredients were different.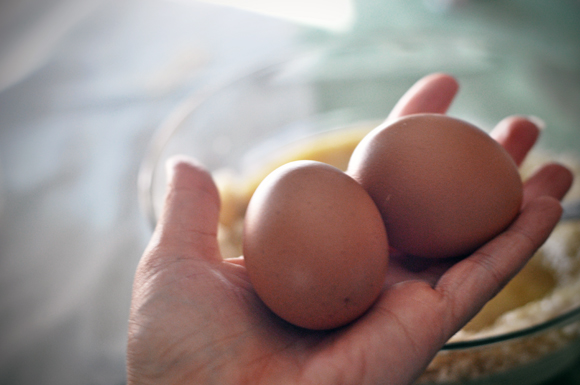 I went with the old recipe, and changed things up a little. The cookies were perfectly addictive, and I didn't feel too bad about eating more than I usually would. They are made with almond flour =protein and fiber. Instead of granulated sugar, I used honey, so that's a little easier on my system.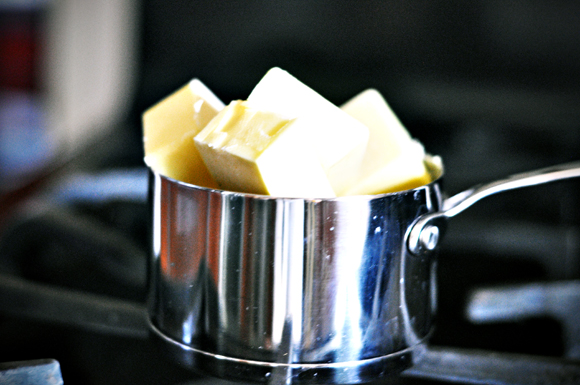 Chocolate chip cookies are one of my favorite things. There are a lot of talented chocolate chip cookie makers in my family, so I was never far from a good cookie. Store cookies NEVER compared. However, I never gave into my desires to eat the whole plate of cookies. Those are all terrible for you. White flour, white sugar, some times, gasp, Crisco was used. I wasn't about to give them up, since I started eating less grains. The fact that there are no grains in these make them worth making weekly! I don't feel like I'm clogging my insides with plaster when I eat these. Even B, who loves the way things used to be sometimes, loved these. He even asked me if I could make more.
If you're going to indulged in cookies, you might as well eat something that's going to benefit your health! Cheers to yummy cookies!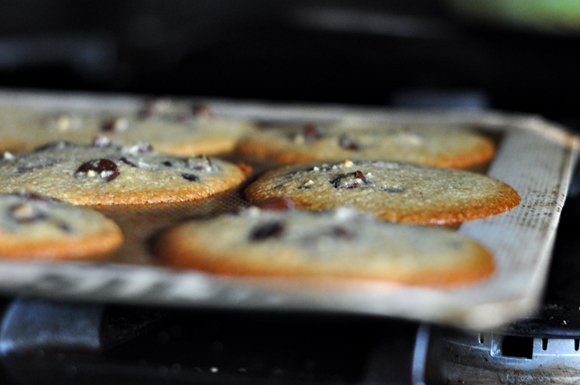 Almond Flour Chocolate Chip Cookies
1 1/2 C almond flour
1/4 t baking power
1/4 t salt
1 t vanilla
1/4 C. honey
5 T melted butter
1 egg
1/2 C chocolate chips
Measure out the the almond flour in a medium bowl. Melt the butter over low heat. Add all the dry ingredients to the almond flour and combine with a spoon or whisk. Add the butter, honey and eggs and stir until well combined. Stir in chocolate chips. Refrigerate for at least 30 minutes. While the mix is chilling, pre heat the oven to 350 degrees. Measure out about 1 tablespoons worth of mix, they will spread to leave an inch between each cookie. Bake until the edges are golden brown, about 9 minutes. I hate warm cookies, so I put them on a plate and refrigerate them! Enjoy!
*recipe inspired by Elanaspantry.com chocolate chip cookie recipe