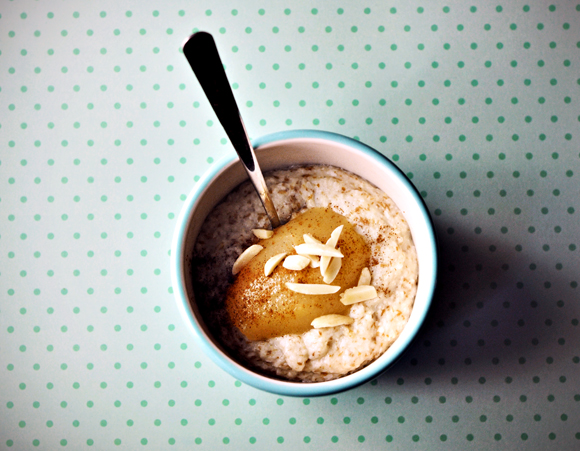 As the mornings are getting a little colder here, I have noticed a void in my breakfast ventures. Since changing my diet to low grain/mostly gluten free, breakfast isn't as familiar as it used to be. I used to eat eggs and toast, pancakes, crepes, homemade english muffins, oatmeal, you get the picture, mostly carbs/grains!
On the cooler, misty, fall mornings, it seems like nothing will satisfy like oatmeal. I haven't had oatmeal since the winter, probably. I'm not the biggest oatmeal fan, but as an adult, I was learning to love it. I used to love those Quaker instant packs as a kid. They even had ones where there was a squeezable topping, like strawberry jam, or chocolate fudge. I have a hard time finding people that remember those. Anyways, those are less than healthy, so I gave those up a long time ago.
I figured, to fill the void, yet sticking to my grain/gluten free diet, I would play around with some ingredients. I had been making a lot with shredded coconut, so that was going to be my medium. To my delight, things turned out just as I had hoped. It was warm, creamy, filling and satisfying. There was no grains, which made my belly happy.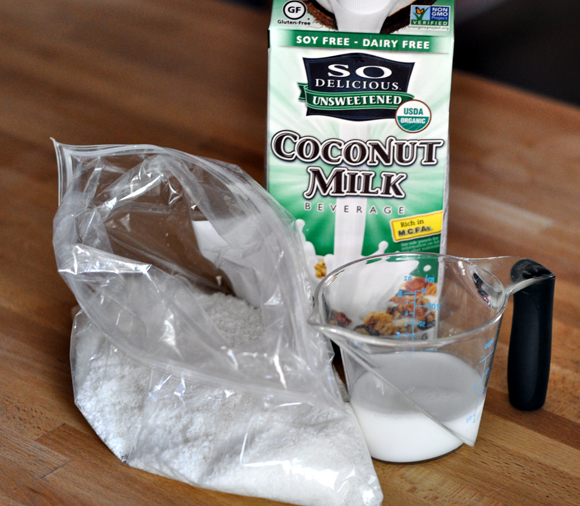 The coconut offers a lot of health benefits and there's a lot of fiber in it. Add in whatever trips your trigger. I topped it with honey and raw, slivered almonds and a white wine poached pear (left over from the party).
Coconut Porridge
2/3 C. coconut milk (or whatever milk you like)
1/4 C. shredded, organic coconut (unsweetened)
1 t. vanilla
a pinch of salt
2 T almond flour
1 T. golden flaxseed meal
honey to taste
Heat the milk in a small sauce pan and add in the remaining ingredients, cook on medium heat until it reaches the desired thickness.